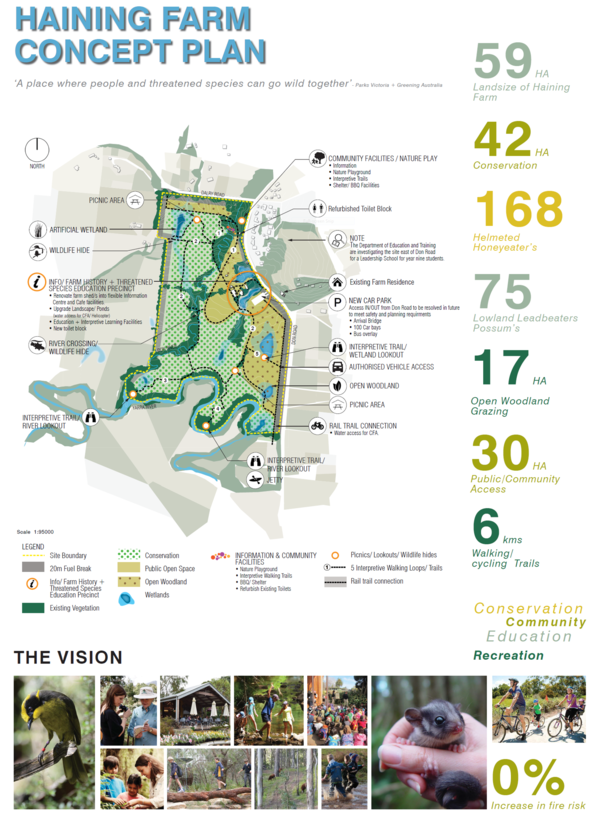 Haining Farm Concept Plan | Engage Victoria

Works to the site are underway and will provide walking and cycling trails, bird hides, nature-based playgrounds, picnic areas, community meeting centers and education areas. For the latest updates on the site click here.
The trail will contribute to Haining Farm's Educational Program which is a joint partnership between Zoos Victoria, Parks Victoria, and Greening Australia. Through this partnership, several new species that are important to support the Helmeted Honeyeater and Leadbeater's Possum will be added and monitored through ClimateWatch.
How to get involved
If your school is interested in visiting Haining Farm, contact Andrew Rice from Greening Australia This email address is being protected from spambots. You need JavaScript enabled to view it.